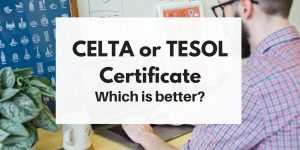 Hello everyone, Steve once again here from celtahelper.com, and this time I have another question from a prospective CELTA student. Sonja asked me the following, she said:
"Is the CELTA certificate only to teach abroad? I am based in India, I want to work here for now. However, we have plans to move to Canada in the near future, but I want to do a CELTA certificate before that. I'm also looking at a TESOL certificate, does that hold value? I'm also a little bit scared of doing the CELTA because I've heard it's very tough."
I think a lot of people will get a lot of value from this. First of all, let's talk about the qualifications and then after that we'll have a look at preparing for the course.
---
15 Mistakes Students Make When Preparing for a CELTA Course
Download your FREE guide packed with CELTA preparation tips NOW!
Don't make the same mistakes as me!
---
What Course to Take: CELTA or TESOL Certificate?
Really, it all depends on your personal circumstances. You said you're based in India and many people out there will be having this same conversation depending on where they are.
Now, what I can tell you, I've done the CELTA, I know the CELTA is an internationally recognised qualification and it is considered one of the best of its kind.
Obviously, for this reputation, it also comes with some caveats, namely that the price is more than many other similar courses and also that there are fewer centres offering it, because it is a very specific and difficult process to become an accredited CELTA centre.
---
---
How Difficult is it between CELTA or TESOL Certificate?
In terms of your decision on taking either a CELTA or TESOL course, it depends on what you want to do and what jobs are out there for what you want to do.
Let's take a look at, for example, if you look at the jobs you want to do:
What do they ask for?
Do they ask for a TESOL certificate, or do they ask for a CELTA certificate?
That's the first thing to do, but many people don't do this!
Obviously, you're talking about perhaps working in your country first and then moving abroad, that's all about balance.
There is an interesting point there because maybe the TESOL could help you with lower level jobs as it might be considered a lower qualification. Again, I'd have to double check that.
I'm not too knowledgeable about TESOL (check the name of this site if you are not sure!), I know more about CELTA.
If it is more an entry-level qualification, a TESOL certificate could then potentially give you a platform to go onto higher jobs elsewhere.
However, if the CELTA does all of that then it seems likely the CELTA is the obvious choice, provided that you can get on the course, which comes onto the next point.
Which course do you meet the entry requirements for? Are they different? They might well be.
If you look at the Trinity London website, their TESOL certificate, they say it is an introductory teaching course (similar to CELTA) and the requirements vary.
---
CELTA or TESOL Certificate: Requirements
I've recently done a post on CELTA entry requirements as well, and they vary too. Really, you have to go through the ones that are available to you and weigh out the pros and cons, and have a look at the requirements because if you don't meet the requirements for one, then it's a choice to wait or to do the one that you can for now and then perhaps get some experience in the short term.
However, the price difference I don't think is going to be that much, because you're looking at probably $1400, $1500 minimum US dollars for a CELTA certificate.
I imagine a TESOL isn't going to be much less at probably around maybe $1000. I'm not sure, you'd have to double check, but it's all about your situation really. Some people, I think, decide on the price for obvious reasons.
---
Pointers to Consider Before Choosing the Right Course
Now I had further conversation with Sonja to this and she said that the price wasn't the major point for her. I would agree because some people go on price, but really price in the long run might not be the best thing. It might even be worth saving up a bit more, waiting a bit longer, and doing the course that is more expensive if it is beneficial for you.
I think the key thing is to have a look at job adverts for places you'd like to work and just see exactly what they want, and that will tell you everything you need to know.
Remember, try to think in the long term because if you're only thinking about … well, often people are thinking about the cost. Again, not Sonja but other people just think of the cost, does that really help you in the long term?
Have a think about that because it can certainly make your decisions a little bit different.
As for feeling a bit scared about the CELTA course, there's a lot of things that are said about it, but really if you have thorough preparation for it, it shouldn't be a major problem.
If you prepare for the CELTA interview, if you do the pre-interview task and they accept you, that is because they think you are ready. So there's nothing really to be scared about.
---
CELTA or TESOL Certificate: Summary
The only thing that should scare people is if they don't prepare for the course, if they don't have enough time to do the work and if they aren't committed, that's when people should be scared.
Something I noted the other day was IH Barcelona, which is one of the major CELTA centres say on their website that 39% of their students do not have any prior English language teaching experience.
That's quite a lot if you think about it in the whole scheme of things, considering they might have several thousand CELTA students every year. It's quite a large amount.
So, don't worry about it from experience if you don't have experience.
Just focus on doing that preparation and committing to it for that month. It might mean you have very little social life, but as we say in English:
 short term pain, long term gain
So, there you go. That preparation should give you the confidence to carry you through.
I hope that's helpful, and if anyone has any questions please get in touch in the comments on the blog, Facebook or wherever and I will answer your questions in detail hopefully. Thank you for your time and I'll talk to you again soon!
---
English as a second or foreign language
many private institutes give preference to teachers with a TEFL,
CELTA
or
TESOL
certificate
. The Chilean Ministry of Education also sponsors the English Opens
What kind of jobs can I get with a CELTA certificate?
Transcript: Hello guys! I'm back once more after a brief holiday break and this is Steve…and as always I've got a question from a reader about CELTA courses and CELTA qualifications! So without further ado, let's get right into it. So I was asked recently by Amr: What kind of job can I get …
Record your voice message in seconds using my free voicemail service below: Click here to see some examples or try the playlist below to see how it works: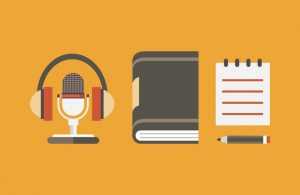 15 Mistakes Students Make When Preparing for a CELTA Course
Download your FREE guide packed with CELTA preparation tips NOW!
Don't make the same mistakes as me!