Where can I take the CELTA? Does Cost Matter?
Hi, again, once more. Steve from CeltaHelper.com with another question to go through in detail with you.
I've been asked recently:
Where can I take the CELTA course, when is it available, and what is the cost?
These are three key questions that many of you want to know the answers to. Let's go through them in turn.
Places to take the course
First of all, where can you take the CELTA course? If you look at the Cambridge assessment website, you'll find a page with "Ways to take CELTA".
This page will tell you that there are over 300 approved CELTA centres "where you can take your CELTA course in more than 70 countries." There isn't a course in every country in the world, but there are many countries where it runs, and you should be able to find one that is suitable for you.
On that Cambridge page, there's a menu where you can find the nearest country to where you live where the course runs, or your country, or look for wherever you want to go. Obviously, if they don't have the country you want you need to have a backup plan, and decide what's going to be the next best option.
Definitely check the official Cambridge website because if you don't, there may be centres around the world that say that they offer a CELTA but are not approved by Cambridge. So definitely go through the Cambridge website. Also make sure the centre you're looking at is active because some centres, as with language schools, close and become inactive. You'll also find all the contact details that you need on the Cambridge site.
---
15 Mistakes Students Make When Preparing for a CELTA Course
Download your FREE guide packed with CELTA preparation tips NOW!
Don't make the same mistakes as me!
---
CELTA centres: Choosing Wisely based on your Criteria
In terms of when to take the course, if Cambridge say that there are over 300 approved centres, and they have 1,500 CELTA courses available every year, then it would appear that, on average, most CELTA centres would do around five courses per year. You can't say exactly when they will be, but it's likely that many CELTA centres will have something running most months or every other month, depending on what they offer.
If you go to one of the big International House (IH) schools, such as London or Barcelona, they might have several courses running at the same time. However, the full-time CELTA course takes four to five weeks. According to the CELTA website the length of time courses take is actually very variable.
I've heard of people doing the course over three months, or even that some places spread it over a entire year, so definitely do your research on that before signing up! Because, obviously, if it takes a whole year to do the course, and they aren't going to be many running throughout the year, you have to make sure you start at the right time for you.
There's also the online option, but don't think of it as an online course, they just call it that. It's actually a blended learning course. You have to go to the centre to do teaching practice – you can't do that through Skype! All you get online is the input; the training sessions that you receive from the CELTA trainers online and the activities they'll ask you to do.
You have to go to the centre and teach, so don't think you can do an online CELTA from another country, it doesn't work like that. You have to be there in person. You could travel to that country, but you can't do the course without leaving your home.
---
This takes us on to the cost of taking the CELTA course. I've actually written a post on different costs of the CELTA course and where the cheapest place is. In fact the cheapest place that I know of is Prague in the Czech Republic. They had prices just under 1,000 euros if you booked in advance and they were running pretty much every month of the year.
Obviously, not all of you will want to travel to Europe, or specifically to Prague, but it's still a good idea to shop around. There are so many different prices out there, so check out the link for the article with more detail on them. Remember that they vary quite dramatically as you'll see from reading that link. The cheapest course I've seen was just under 1,000 euros, which is around $1,000, and the most expensive I've seen was more than double that. You definitely need to research cost carefully because I have seen courses in, for example, Jordan, that were around $2,300. Compare also what's most convenient, and check the cost of living in the city where your course runs. I talk more about this in the post. Think about where you do your course from all these different perspectives and you should be OK.
Hopefully, that's covered some of the main points for you. If you're still not clear, leave me a comment and I will go into more detail.
Good luck with your CELTA. Please come back and check out CELTAhelper.com soon. If you need further information or have any more questions, then leave a comment for me, and I'll try my best to answer your questions and help as best as I can.
---
Ways to take CELTA | Cambridge English
You can take you CELTA course either full time, part time or online. Find out more about the different ways to take CELTA and where you can take your course.
Should I take the CELTA course in my home country, or should I take …
Jun 8, 2016 … CELTA can be quite intensive. If you think you work better in a familiar environment, with support from family and friends – then do it in your home country. If you prefer something new and can deal with adjusting to a new place and working efficiently – then go abroad. Another consideration is the cost.
Record your voice message in seconds using my free voicemail service below: Click here to see some examples or try the playlist below to see how it works: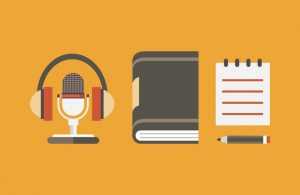 15 Mistakes Students Make When Preparing for a CELTA Course
Download your FREE guide packed with CELTA preparation tips NOW!
Don't make the same mistakes as me!