Transcript: CELTA Lesson Plans – How to Prepare Them BEFORE you Start
Hello again, once more everybody. It's Steve again from celtahelper.com, and I've got another question to answer, so let's get right to it.
Actually, this one was slightly different to the usual format in that I put out a tweet, and somebody asked a question in response, as you can see below:
How to write a lesson plan for the CELTA course before actually starting the CELTA course? How could one possbly know what to include in it?

— James M. Brown 📖 (@aardvarkenglish) November 5, 2017
---
So, there are 3 simple steps that anyone can do to help them prepare and if you do this, you'll be ahead of 99% of all CELTA students!
3 Steps for Preparing CELTA Lesson Plans BEFORE the course
1. Find a template CELTA lesson plan
The first thing is to go online and search for a CELTA lesson plan template (this links to probably the best source I have found!). There are loads of them available online. Just Google it and you will find them.
Ideally, you want the Word document to download however you might find a PDF and that is okay, too.
If you're going for British Council or International House, you might find one of their own templates, but be warned – some centres might change the formatting or ask you to do something a little bit differently.
So, first thing: find your template or an example lesson plan template file.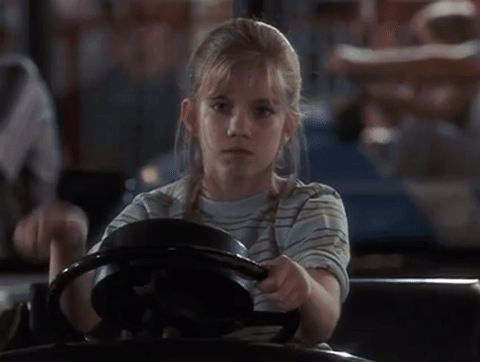 ---
2. Choose something to teach
The second thing is to choose a language point to teach or something that you're comfortable with.
Now, it might be something like the present simple tense since it's an important part that you're going to have to learn so you can go through and figure it out.
Now try to condense it down into a short part of a lesson. Think about how you would teach it for 20 minutes.
Nobody is saying for you to do an excellent lesson plan because, obviously, you haven't started the course, but what I am saying is to try.
There's a couple of reasons. It's going to give you an idea of how long this will take because honestly it will take a lot longer than you might think.
Doing this should make it a bit less of a shock on your first week of the course and it will also take a little bit less time when you're doing the course because you've been through the process once.
It all seems like a lot of information, quite tough to do, but if you can just check and see where you get stuck, then you can fill the gaps in your knowledge in advance.
The best thing about preparing is to give you the knowledge and to have some idea how to do most of it. Nobody's expecting you to do it really well, but just have a go.
Here's a good book you can choose a basic teaching point from – Cutting Edge Pre-intermediate (UK version here):
---
[convertkit form=5012078]
---
Things to Consider when Preparing CELTA Lesson Plans
20 minutes of teaching time may sound like a long time if you're new to teaching, but when you're up there, and you are doing all the steps, it's not really that long. Just think about it and try to be detailed in your timings.
Think about each stage, which is obviously something you'll get a lot more input on during your CELTA course.
Additionally, do a quick Google for some EFL or ESL course books. Maybe Cutting Edge (Pre-intermediate is a good level to start, elementary or even New Headway).
Then you can use a page from it, if some of the exercises look okay. You don't always need to make your own materials.
You could do whatever you prefer, but for this one just use a page from a book and start to think about how you will put it all together since it is what you're going to have to do anyway.
So, if you do it now, as I said, it should help in the long run.
---
3. Time Yourself Writing the Lesson Plan
All you need now is to sit down and do it! Track your time as well because you really want to have some idea how long it will take to prepare CELTA lesson plans.
I remember getting very worried about this and getting stressed about how long it was taking me, so keep an eye on the time and see if you can do it in a reasonable amount of time.
Remember that you will be doing these lesson plans at fairly short notice so try to keep it to the amount of time you could take over no more than 2 evenings.
Of course, you don't have to do all of the above, but even just downloading the file, looking for the materials, and trying to find something to put together will give you a big advantage!
I hope that was helpful, and, as always, if you've got any questions, you can ask me on Facebook, Twitter, or on the comments on the blog.
Thank you for listening, and I'll talk to you again soon.
---
Record your voice message in seconds using my free voicemail service below: Click here to see some examples or try the playlist below to see how it works:
http://ift.tt/2AGnvEY