OK, so once more we are on the quest to find prices, this time for the cheapest CELTA courses in the world!
You might have seen my post about how much is the CELTA course around the world – in fact, I started out with the intention to simply have a look at the variation of prices to take a CELTA around the world.
However, with my random sampling of schools, I didn't actually uncover the cheapest centres, as one reader pointed out in the comments. In fact, there were several schools that I had not uncovered in my research at that point. So, I thought why not get back on the hunt and have a look for the most affordable CELTA courses around.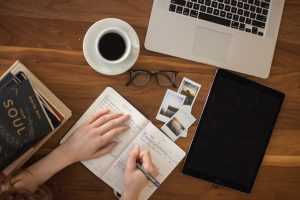 ---
Things to Remember
Most of these prices are only for 'early-bird discount'. To get this discount, you will usually have to pay your course in full several weeks before the course starts.
Another point is that they are prices shown in Pound Sterling at today's exchange rate – please check all prices before signing up for any courses as they are likely to change (usually in an upwards direction!)
I should also add that I am not an agent, nor do I have any affiliation with any of these schools. I have compiled this list to help others as many have asked me for help with finding the cheapest courses available for them.
So, without further ado, let's have a look through the cheapest CELTA courses across every country and continent!
---
---
London School of English: Odessa, Ukraine
Price: £840
*or here for that in Google Translate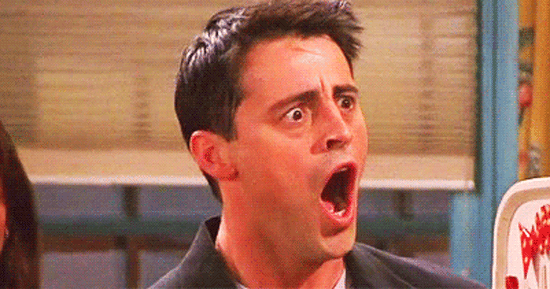 Well, this is certainly the cheapest CELTA course I have found – £60 cheaper than its closest rival!
Social Media
There are a few Facebook reviews here but none with anything related to the CELTA course so it's hard to get any more info from that. That said, all those that I have seen look positive and from genuinely happy students. Added to this is the fact that it is an accredited school whose representatives are extremely responsive to Facebook messages (Facebook says the account 'usually responds within minutes').
However, since posting this article on Facebook, one student replied with the following comment:
"I'm currently doing the CELTA in Odessa Ukraine, and it's great so far. Very knowledgeable and personable teachers. Cost of living here is low. The city is beautiful. And the classmates are absolutely wonderful. I'm very happy I chose this location."

Click here to see the original post for this on Facebook.
---
*Update*: When I first posted this article to Facebook, a student currently studying on the CELTA course in Odessa added the following:
"I'm currently doing the CELTA in Odessa Ukraine, and it's great so far. Very knowledgeable and personable teachers. Cost of living here is low. The city is beautiful. And the classmates are absolutely wonderful. I'm very happy I chose this location."
You can view the original post and comments on Facebook here.
You can also see all the reviews for this school on Facebook here.
---
International Language CELTA: Kiev, Ukraine
Price: £949
Social Media
A very positive Facebook review (although there is another one from a teacher at the school!).
Interestingly, they use their Instagram account (see below) for teaching English – fun but I will let you judge whether the lime green background is to your taste!
They also seem to have a CELTA course running most months (see link above).
Pharos University: Alexandria, Egypt
Price: £950
This accredited centre offers one of the cheapest CELTA courses around, yet they do not seem to run every month. For example, I can see they have a course starting in August, but not in July, for example.
Social Media
Quite a few Facebook reviews, but some suspicious entries – some seem to be copying each other (search for the name 'Abeer Okaz' to see what I mean) and quite a few are written by staff members. Either way, it is an accredited CELTA centre on a university campus in Egypt – sounds interesting!
Despite having various social media channels, Pharos University does not appear to have much on social media about the CELTA course, at least not in English!
The video below appears to give an authentic picture of the city. It is a refreshing change from all of the usual Instagram-travel-the-globe-photoshopped-to-hell videos many of us are now used to.
---
---
Grade Education Centre: Kiev, Ukraine
Price: £955
PS They actually offer a 10% discount if you can find the CELTA course cheaper – if you are planning to study here, then try sending them a link to the Odessa CELTA centre mentioned above!
Social Media
Having looked at their Facebook page, none of the reviews are actually by CELTA trainees – all focus on the IELTS lessons. So, in light of this, below are a review from Facebook about the school in general, followed by another from their website:
"I would like to pay tribute to Grade center and Daryna Luhovska for amazing and effective lessons…To make a long story short, I want to say big thanks to Daryna Luhovska and Grade center. Highly recommended for those who want to improve their English" You can view this on Facebook here: https://www.facebook.com/grade.ua/reviews/
From the website:
"CELTA August 2017 – Kateryna Kovalova
The course is very challenging. You have to be 100% devoted to it. There is no spare time for work other than CELTA-centred. Anyway, you are not going to regret it if you choose to complete this course.The course improves your teaching skills, gives the opportunity to meet inspiring professionals, sets the pace of your life and motivates you to go on with further development. The course is an investment into your future. All the sleepless nights are worth everything you gain at the end."
You can read more of their (carefully selected!) reviews on their website here: https://grade.ua/celta-delta/feedback-celta/
---
---
Good Hope Studies: Cape Town, South Africa
Price: £952
Social Media
Plenty of reviews on their Facebook page and some really nice ones about the CELTA course. Certainly looks like a pleasant place for the CELTA – even the General Manager has responded to certain comments, showing a keen interest in the reputation and goings-on at the school.
Something they also have is a nice Youtube channel. Their video below gives a nice insight into studying for a CELTA at Good Hope Studies – check it out:
---
---
International House Budapest: Budapest, Hungary
Price: £949
Interestingly, IH Budapest is offering a cheap CELTA course for last-minute students (see their website), as well as early-bird discounts – the logic of this is lost on me but it appears that just about everyone should get a good deal, unless of course you are one of those unlucky people who signs up not too early and not too late – you have been warned 😉
Social Media
"Such a great team. I'm happy I did the DELTA there."

From here https://www.facebook.com/kata.vizi/posts/10155177004059430

They also have a nice section with reviews from former CELTA students on their website.
---
International House Belgrade: Belgrade, Serbia
Price: £900*
*From their website: "payable in 3 instalments for early registration"
So, a very cheap CELTA course in eastern Europe! Other than that, it's with the well-known International House franchise of language schools, which should certainly make it a fairly reliable and safe bet for your CELTA course.
Social Media
Not much out there in English – I couldn't really find anything useful, so here's a link to their Facebook page (for whatever that is worth!): https://www.facebook.com/InternationalHouseSyllabus/
And here's a video showing some snappy footage of Belgrade itself to help with the overall picture of the city as a place to study.
---
International House Prague (AKCENT): Prague, Czech Republic
Price: £989
Link:
http://akcent.cz/teacher-training/celta-tefl-prague/dates-and-fees/
Social Media
Here's a long review which a CELTA graduate wrote on Facebook about the course (link to original post below the quote)
"I've recently finished my Cambridge CELTA and it's been -besides intensive- great. The trainers were really really helpful 24/7, the feedback we got after our TP and input sessions helped me a lot to develop my teaching skills, the staff are really nice, the classrooms are well equiped and the friends you make are for a lifetime. I hesitated on doing the course, but with this experience I would definitely continue on doing more and learn from them. It's not just 'a language course', it's a really demanding, time-consuming, intensive, amazing period of your life where you learn a little bit more about yourself (strengths and weaknesses) and how to deal with simple technical problems as the transparency paper has stuck on the machine, to how to explain 'spooky' without telling students a literal translation.
My recommendation to anyone coming to Akcent to do their CELTA: arrive at least 3 or 4 labour days before your course actually begins, check that your laptop has wireless connection, PDF converter, word, flashdrive, get a month metro ticket (it saves time and money), get a czech simcard, DO SLEEP, get snacks to bring to school (although they have amazing chocolate bars), try to do all the sightseeing you need from the city BEFORE the course, because you WILL NOT have time during, and most of all: get ready for one of the BEST experiences of your life.
I did cry on my last day saying good-bye to my friends. You're gonna be with your classmates 120 hours + the ones the you have to commit to do some activities for students + the weekends and nightouts… So, get to know them and take lots of pictures… Enjoy!
Thanks Akcent! You changed my life in the most intensive-positive way possible "
See original here: https://www.facebook.com/chuck.tera.96995/posts/10153397664175358:0
---
---
Boiko School: Kharkiv, Ukraine
Price: £956
Link: https://goo.gl/uu1kxu (yes, it is only a form on their website!)
PS You can view the previous page on their website here if you don't believe me (!!): http://startboiko.com.ua/
Social Media
No CELTA reviews but you can check out Boiko School on Facebook here
---
What about Student Visas?
Obviously, some of the countries listed above will not be accessible to all of you given the majority of them being in Europe.
To help you check, the fastest way I know to check visas is a useful agency website called CELTADELTA – in fact this was the site I used to find the prices and it was invaluable in that respect.
The quickest way to check your visa situation is to follow this pre-prepared link to the celtadelta.com and then enter your country of nationality in the 'Visa free' toolbar at the top.
It will then display all the countries in which you can study for a CELTA without a visa. Remember to change the month for when you would like to start the course to see more options (I have entered June here as an example but you can change this on the page).
Again, I should add that I am not affiliated in any way to CELTADELTA and that they are an agent for CELTA courses.
If you book through them, which seems to be an easy way to do it, I don't think you will pay any extra but it would be best to check the prices compared on their website to those stated on the school's website to be sure.
Hopefully that will save you some more time!
---
Cheapest CELTA Courses: Summary
So there it is – every one of the world's cheapest CELTA centres for you!
As mentioned above, be careful to check for any other CELTA course fees – some of the above included the certificate fee, but there might also be some sort of an admin fee, too.
Have I missed any? If so, let me know and I can add them above for future reference!
You can also check other posts I have written on the following related topics:
As always, leave any questions in the comments below!
Talk soon,
Steve
---
---