Hello and good evening good people. It's Steve here from celtahelper.com. Here I am once more with another question to answer.
This time, I was asked by several people the following:
What are the main CELTA course requirements?
Although it seems like a really obvious and direct answer, I've actually done a little bit of research because it's not as clear as it might seem.
So, I'm going to go through the requirements for:
3 International House CELTA centres
2 British Council (BC) CELTA centres
1 independent CELTA centre
For each of the above, I'll go through the main points for their CELTA entry requirements.
CELTA Entry Requirements for IH London
The first one was the International House London or IH London and their CELTA course.
This is one of the oldest CELTA centres, I believe, perhaps anywhere in the world. (I'll have to double check that!).
If you look at their page for the main entry requirements for the CELTA course you will see:
You have to be 20 years old or over
You have to be able or ready to study at higher education level, which they often write as HE as in the letters.
What point 2 means essentially is that you have to have qualifications that are ready for a university level of education.
In the UK, that's good A levels. It could be whatever equivalent qualifications are in your country. You need all of these to study there.
Non-native Speaker Requirements for a CELTA at IH London
For non-native speakers, you need a C2 level of English.
C2 is on the CEFR or Common European Framework of Reference for languages.
Although, that's a minimum of an IELTS 8.0, I doubt you'd be able to get away with anything less than a 7.5 in any one area, although it doesn't say that precisely.
You can obviously check other qualifications on the CEFR British Council website – it has mapped all of the known English language qualifications.
IH London CELTA Requirements: Summary
So we've got an IELTS 8.0 and qualifications which mean you are ready for university.
---
CELTA  Requirements for IH Barcelona
If we switch over the second CELTA centre, International House in Barcelona, they say that:
You can start the CELTA course at the age of 18.
You must be ready for higher education level or university level.
Interestingly, they point out that 39% of their CELTA course students have no previous teaching experience. That's a nice thing to know!
What IELTS level for IH Barcelona's CELTA?
On their website, they don't make a clear level benchmark. They don't state exactly what level you need to study the CELTA course there as a requirement. Instead, they say, "Rather than think about level, we prefer to judge things on instinct."
How is this judged? Obviously, from any previous English language course you have, but also from your pre-interview task and your interview.
You could think of those parts as an extended showcase of your language level, which is an interesting difference with IH London becasue obviously, it's the same company but they have different expectations. They're quite different in terms of their level. They don't state a specific language level.
---
[convertkit form=5012078]
---
CELTA  Requirements for IH Buenos Aires in Argentina
If we go over to somewhere else around the world, I went to IH Buenos Aires in Argentina and had a look at their CELTA course requirements. Specifically, they state that the CELTA is a high-level course and:
You need a recent English certificate from the last two years. If not, you will have to take a one hour level test and your English, again, will be judged on your pre-interview task and the interview.
English level is not specifically stated. I imagine it would be around an IELTS 8.0, again, but interestingly, it doesn't say.
From these points, again you can see there's some variety in the International House schools and their CELTA course requirements.
---
British Council – CELTA Course Requirements
The next thing I did was to look at another big provider of CELTA courses around the world, the British Council. I checked the British Council in Saudi Arabia, because I have many subscribers and readers from Saudi Arabia. Hello to you guys!
The website for the British Council's CELTA centre in Jeddaha states that the CELTA entry requirements for students, are that:
you must be 20 years old at the time of your application,
have an IELT's band 8.0 (they're very clear on that)
If unsuccessful, you can only reapply again six months later.

They clearly feel that it will take you six months to make any real improvement, which is fair enough.
It's interesting to say that they have a clear IELT's band 8.0 score on their website at the time of writing.
The next thing, I went over to check out the website for the CELTA course requirements for the British Council in Cairo becasue I have a lot of subscribers in Egypt as well. Hello to you!
The British Council Cairo's CELTA requirements state that:
you need a C1 level of English and a minimum of an IELTS 7.0 in any one of the categories or the skills
It says you can apply without exam, and I think this is on most British Council CELTA course requirement sites
and that your level will be judged at the interview and through the tasks you do.
You have to pay 2,000 Egyptian pound deposit (which is equivalent to $113 US by today's exchange rate) and you don't get that back if you fail the interview.
You definitely want to think about these points if you're on that border with your English language level!
From the above, we can see that there are some slight differences in the BC CELTA course requirements in different countries as well as the IH CELTA centres.
Independent CELTA Centre's Course Requirements: British Institute for English Algeria
To finish off, I went over to an independent school, one that I found completely at random.
There's around 350 different CELTA centres around the world. This was just one of the many independent schools! Again, I have a lot of readers and subscribers in Algeria. Hello to you guys!
This was the British Institute for English in Algeria. They didn't say much on their website about CELTA course requirements, but they simply mentioned:
Applicants need an IELTS 7.5
Contact the centre directly if you need any more information.
That's it!
So not much difference there, although the lack of detail on the website might mean you will want to email them if you are thinking of studying there in future.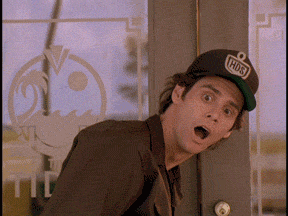 ---
Summary of the Main CELTA Course Requirements
I have heard of some CELTA centres offering students a place with a 7.0, but that is usually an exception.
I think what we're looking at generally across the board is an IELTS 7.5 or 8 overall to get on the CELTA course.
Obviously, even having an 8 in IELTs might not mean that you are a good English teacher as the IH Buenos Aires talk about, they think a lot about instinct. You still have to pass that CELTA interview as well.
Hope that was useful for you on your CELTA course journeys. Let me know if you have any more questions and I will talk to you soon!
---
Related Questions
Is CELTA a professional qualification? No, it is not. CELTA is a level 5 certificate, which is equivalent to a Higher National Diploma (year 2 of a 3-year undergaduate university course). This means that you can teach in English language schools with CELTA but not mainstream or international schools.
Is IELTS required for CELTA? Officially, no, IELTS is not required to take a CELTA but all non-native English speakers will need to demonstrate an ability to speak and write English at a level 7.5 IELTS score. This will be assessed by your tutors during the CELTA course interview.
As such, you can save on the spending but you still need to be sure that your English level is appropriate for the course since, if it is below it, you will need to go through the application process again (not something you will want to do unless you have to!)